Product Description
Carbon Seamless cap is the pipe fittings designed to be the ends of a piping. It is used to block off the end of a piping system by placing the cap over the open pipe. Pipe End Cap is commonly made from the steel plate, in standard ANSI/ASME B16.9,the cap is butt welding ends, it is welded with the open pipe.
The pipe end caps are available in various shapes, like the hemispherical, oval, round etc . Because pipe cap is made of pressing steel plate to the shape of a cap, the cap is seamless pipe fitting commonly.


1.Name:SCH40 Carbon Steel Butt Welded Cap
2.Carbon Seamless Cap Size:From 1/2" to 48" (Seamless pipe fittings). From 26" to 72" (Seam pipe fittings)
3.Wall thickness: Sch5, Sch10, 20, 40, 80, 120, STD,XS
4.Standard: ISO, SNSI, JIS, DIN, GB/T12459,GB/T13401,ASME B16.9.SH3408 SH3409,
HG/T21635,HG/T21631,SY/T05010
5.Carbon Seamless Cap Material: A234-WPB.A420-WPL6.A234-WP12.A234-WP11.A234-WP5.A403-WP304.
A403-WP304L. A403-WP316.A403-WP316L
Production process of Carbon Seamless Cap
Product picture of Carbon Seamless Cap
Package picture of Carbon Seamless Cap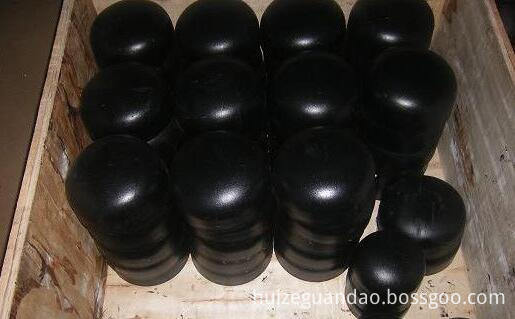 Certificate