Product Description
316L Stainless Steel Blind Flange
Material :
Carbon steel(ASTM A105. ASTM A350 LF1. LF2, CL1/CL2, A234, S235JRG2,
P245GH,P250GH, P280GHM 16MN, 20MN ,20#)
Stainless steel(ASTM A182, F304/304L, F316/316L)
Alloy steel(ASTM A182 A182 F12,F11,F22,F5,F9,F91etc.)
SIZE: 1/2" NB TO 48" NB
PRESSURE: 150LBS, 300LBS, 600LBS, 900LBS, 1500LBS.

Stainless Steel Applications:
Stainless steel`s resistance to corrosion and staining, low maintenance and familiar lustre make it an ideal material for many applications. There are over 150 grades of stainless steel, of which fifteen are most commonly used. The alloy is milled into coils, sheets, plates, bars, wire, and tubing to be used in cookware, cutlery, household hardware, surgical instruments, major appliances, industrial equipment (for example, in sugar refineries) and as an automotive and aerospace structural alloy and construction material in large buildings. Storage tanks and tankers used to transport orange juice and other food are often made of stainless steel, because of its corrosion resistance and antibacterial properties.
Production process
Pictures of blind flange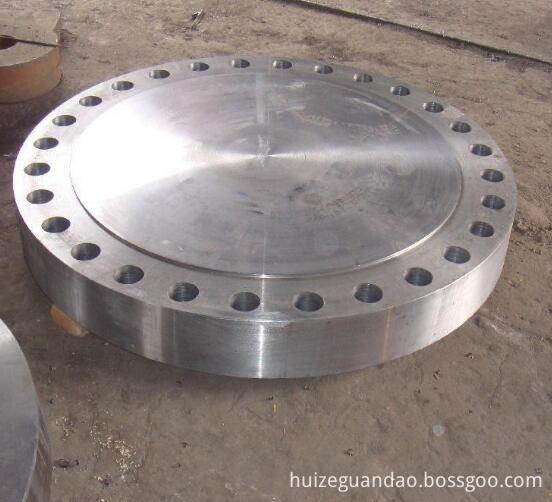 Certificate of blind flange