Product Description
316L DN40 steel fitting caps

316l steel fitting caps is a kind of product of butt weld item.Steel fitting caps standards is ASME B16.9,and can be made all kinds of size .For excample ,DN40 steel fitting caps .
Shijiazhuang huize pipe fitting is a professional manufacturer in China .If you have any inquiry ,welcome to contact us .
Specification
Material type:carbon steel,alloy steel,stainless steel
Size:seamless 1/2"-24" welded 24"-100"
Standard & Material:ASME B16.9 MSS-SP75 ASME B 16.28
Application:for oil gas chemical transportation pipe protection
Steel Fitting Caps Products Picture
Our company mainlt products elbows ,316L Steel Fitting Caps,tee,bend ,reducer ,flange and forged fitting .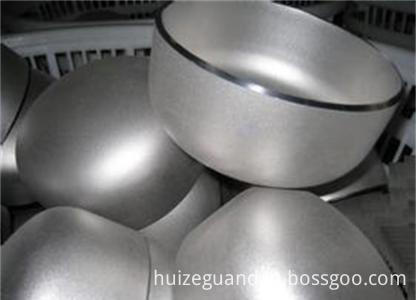 Packing and Shipping
We can do it according to the customers requirement ,usually used wooden case .And accept any test .
Our company
Shijiazhuang huize located in Yanshan industrial zone on a floor area of 10000 square meters ,has a staff of 450 people ,including nearly 120 technical personnel ;and its annual sales has exceeded one hundred million yuan for three consecutive years .
Contact
If you are interesting in our DN40 Steel Fitting Caps products, please feel free to contact me.